China is a big country in demand for measuring instruments, but more than 90% of China's instrument market is occupied by foreign brands. However, in the increasingly complicated and chaotic domestic instrument market, there are many enterprises, and there is no unified market norms, and malicious competition in the market often occurs.
In order to break the lag of market development and improve the technical strength of domestic brands, Suzhou Qing'an Instrument Co., Ltd. actively uses advanced technical means to recruit cutting-edge talents in the industry and is committed to the technical reform and innovation of measuring instruments.
Suzhou Qingan Instrument Co., Ltd. was established in 1998 and is located in Suzhou National High-tech Development Zone. It is an enterprise specializing in the research, development and manufacture of test instruments. Since its inception, Qingan Instrument has been aimed at satisfying user needs and increasing product technological innovation. Looking back on the company's development process, every technical staff of the enterprise has devoted all its efforts to technology development and innovation. Each manager has deeply analyzed the market and formulated the enterprise development strategy strictly, with the user as the core, which has won unanimous praise from users.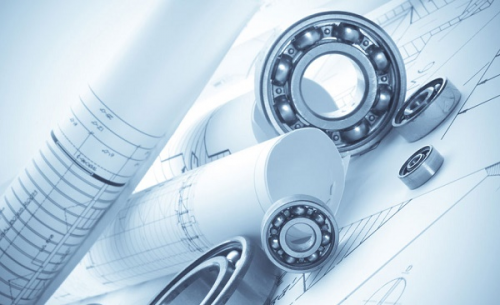 Don't fight the price war, actively face the market
There are many companies in the instrument market, and there is a lack of supervision. It is extremely common for companies to fight price wars in various immature environments. Qingan Instrument understands that this price war will bring about the violation of user rights and the uneven quality of products, which will directly affect the corporate image and future development. In this regard, Qing'an Instrument stabilizes its product prices and improves product quality.
Deepen technological innovation to meet market demand
Science and technology are the primary productive forces, especially the development of the instrument industry, which is inseparable from the advancement of advanced science and technology. Qing'an Instrument actively introduces industry-leading technology, and invests a lot of human, financial, and material resources to improve and develop instrument products. For example, the QT201B series photoelectric smoke measuring telescope developed by the company, after more than 10 years of improvement, the new product has more accurate analysis capabilities and clearer magnification.
Optimize user experience and improve product quality
Optimizing user experience and meeting user needs are the main goals of enterprise technological innovation. At present, the imbalance in the domestic market is serious, and measuring instrument products cannot accurately meet user needs. Many measurement products, or the accuracy is not enough, or the product quality is low, users can not buy high-quality products at high prices. In response to this phenomenon, Qingan Instruments increased its investment. For example, Qing'an instrument turbidity meter products have developed the QZ201L turbidity meter with high accuracy and portability for the shortcomings of the low portability of the desktop turbidity meter, which provides great convenience for users who need to go out for work.
Over the years, Qing'an Instrument has kept in mind the mission of the enterprise, sincerely treated customers and strictly controlled product quality, continuously conducted research and development, and strived to show more advanced and practical products to every customer.